Doggie Daycare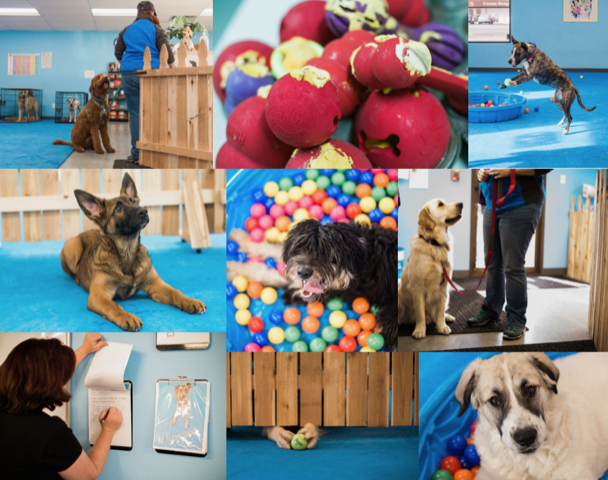 Doggie daycare with a twist! Your pup will have so much fun! You can also choose Day Training as an add-on service for your pup. They will learn great manners, social skills, obedience and even Tricks!
Play time is always guided by our experienced dog trainers.
The law requires 1 individual per every 15 dogs. Here at Grace Dog Training & Behavior we have 1 carefully trained individual caring for a maximum of 6 dogs at a time. 
At Grace Dog Training & Behavior, 
Daycare runs Monday through 
Friday
. Drop-off is from 6:30A to 8:00A. Pick-up is from 3:30P to 5:00P.
Choose from our Daycare and Training Packages:
If you choose the Add-On Training option, your pup will get training from professional dog trainers! This includes:
Impulse control
Polite leash walking
Sit
Down
Coming when called
Appropriate play time with other dogs
Other fun tricks enrichment games
Our trainers will work with your dog on specific goals that you have set together.
To get started, please download, fill out and return the following:
Policies and Participation Agreement
Please send both completed forms to 
Ana@GraceDog.com
. You'll then get a 
Welcome Email
 including a list of what to bring with you to your pup's first day with us.
We take your dog on individual or pairs walks to the park to play (weather permitting). We give the younger dogs frequent breaks and quiet chew time. We limit our Daycare to 18 dogs each day. Your dogs are our family too!
This play group is not for dogs with fear, aggression, or reactivity issues, but we are happy to see you privately for training.