Canine Massage Therapy & Chiropractic Services
Grace Dog Training & Behavior is dedicated to improving the lives of dogs and their humans. Please check out our practitioners page for practitioner schedules. You are always welcome to email us with any questions.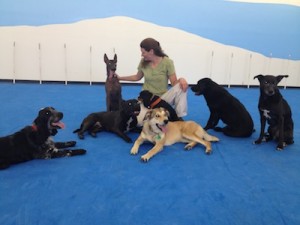 It's not a doggie daycare, but it's just as fun.
Play time is always guided by our experienced dog trainers.
Our trainers will work with your dog on specific goals that you have set, such as polite leash walking, coming when called, impulse control and other fun tricks enriching games. We take your dog to CRCG for a swim with his playgroup buddies, walks to the park to play in the creek. We give the younger dogs frequent breaks and quiet chew time. Our Playgroup is limited to 8 dogs each day. Play Group & LEARN is priced at $65 a day and is sold in packages of 10, 20 and 30.
We meet every Tuesday and Thursdays from 10am - 2pm.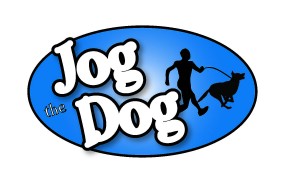 Travis Otto is the man behind Jog the Dog. Grace Dog Training & Behavior needed a confident, dog-savvy, caring individual to help families exercise their dogs safely. Travis is our head Runner and Power Walker. Travis started this physical and mental fitness program in the spring of 2008. Some dogs run with Travis 2–3 times per week in all kinds of weather, where others will run one time per week in just the warm summer months. Travis has been trained by Ana on how to handle encounters with geese, squirrels, other runners, baby-strollers, and other dogs. Many of our running dog clients have leash reactivity issues that Ana and their families have been working on. Running with Travis is an added bonus to their emotional and physical health.
If you would like to hear more about this brilliant program or to schedule a get to know you session, please email Ana or call the office at 303-238-DOGS(3647). You can also click HERE to register.
In-Home Petsitting & Concierge Services
When you're away from home, for the day or for a week, the last thing you want to worry about is your best furry friend. Grace Dog Training & Behavior is pleased to offer a selection of pet care services (peace of mind included). Local families trust Grace Dog Training & Behavior's preferred pet care family members Travis and Shauna. Ana trusts them with her own dogs! Our prices start at $35 for potty break visits. To learn more, e-mail Courtney, or call 303-238-DOGS(3647).
Gracie's Concierge
Through the Concierge Service, our trusted staff will ensure your supply of pet foods, treats, toys, supplements and poop bags are stocked. We will also run other pet-related errands (so you don't have to). 10% of the errand's bill applies. Additional charges may also apply.
Walk Visits
While you are away at work for a regular day or an extra long time-crunch project, a Grace Dog Training & Behavior family member will visit your home and check on your dog(s) (this is not an overnight stay). This includes a 20-minute walk, refreshing the water bowl, and otherwise making sure all is well. Additional charges may apply, depending on driving distance, your specific needs and circumstances. Visits start at $30 and go up depending on needs and location.
In-Home Pet Care
For $75 per day, one of our In-Home pet care professionals will stay in your home and provide full care for up to two dogs (each additional dog: $15 per dog, per day). This includes daily feeding, a 20-minute walk and providing fresh water, as well as any daily supplements or medications. This also includes any watering of plants, bringing in mail and newspapers, and if necessary, putting out trash receptacles for weekly emptying. Additional charges may apply, depending on your specific needs and circumstances.