In 2014 we said goodbye to the very reason that I started this business. 
My sweet Gracie.
I was put on this planet to help dogs and their people.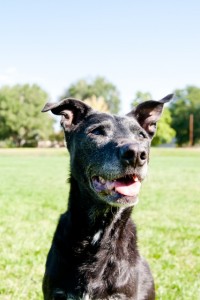 I've been thinking about this helping thing quite a bit lately. Grace Dog Training & Behavior has consistently been giving free and low cost training to those in need. For the past 6 years we have shared over $40k per year in the form of training classes, private training, free seminars, and free workshops. A few years ago we started the GraceFund to help us to help others. We started receiving contributions from friends and clients. Last year we received just over $11,000 in contributions to help families whose dogs would otherwise be surrendered to a shelter or rescue or worse, all due to behavior problems. With your help, we were able to help these families keep their dogs in their homes.
Thank you to all who contributed. Really. Thank you.
For 2015, my target for the GraceFund is to substantially increase the help we give to dogs in need. I am asking for your help.
I am asking for your contribution.
If you would like to contribute to help others, any amount will do. 
To start helping today, please call the training center at 303-238-DOGS(3647) and tell us that you would like to contribute to the GraceFund for a "Gift of Training" for the amount of your choosing.
You are also welcome to email us at [email protected] and do the same.
This Grace Dog Training & Behavior, GraceFund contributing to others event will go on indefinitely.
I am crazy grateful to have so much support for the animals in our lives. Thank you for allowing me and helping me to help and serve others in such an impactful way. 
With deep gratitude,